So your website is live, you've got your content, and you've listed all your services or product details. What now? You need to drive traffic to your website to start getting conversions or clients. Just having the website isn't enough – you need people to click into it, and consequently, check out your stuff.
There are plenty of ways for increasing website traffic, but we won't overwhelm you. Instead, here are some tried-and-true methods to get more website traffic on your site.
Organic traffic
Search engine optimisation helps get your site ranking on search engines and search results. It's one of the best ways to achieve consistent results over a long period of time. Rank high on Google analytics, and you could receive passive, organic search traffic to your website.
To achieve the relevant traffic, you should:
Find keywords with high search volume but low competition.

Using tools like Surfer and Ahrefs will help you rank keywords and determine which phrases to target in your content (and which to exclude).

Answer niche questions.

That part on Google that says "People also ask"? Write content that answers those questions.

Redirect with internal links.

Get targeted traffic by creating a comprehensive blog post that links to other related content on your site. Internal linking with relevant keywords can generate consistent traffic, especially when search engine bots pick up your 'authority' on a topic.

Optimise your website content

with optimal word choices for headers, long-tail keywords, and other markers. Keyword research and a good SEO strategy by an

SEO agency

can do wonders for getting website traffic.
Guest blog post
Hook up with other websites that are related to your own content. Link building is an excellent resource, and gives you referral traffic to your site. Contact other sites with an offer to write a guest post in exchange for a link back to your own site. Go for high-value, relevant sites with plenty of traffic so that more people will view your post.
Guest blogging and guest posting both help generate traffic through 'link juice' – the partner website gets a guest article, while you get a link back to your relevant content. That link drives traffic to your website as people read the post and click through, so make sure you choose your anchor text well!
Promote, promote, promote
This goes beyond getting Google ads or Facebook ads to promote your content to search engine crawlers. Post your site links to relevant online communities such as Facebook groups, Reddit threads, and other forums. Don't just post and go, though – build organic activity within the community to establish yourself. This gets you more attention when you post.
Presence on forums
Many people still use Quora and Reddit to find answers to any issues they have. Add yourself to relevant online communities and answer questions related to your website content. This will position you as an expert and advertise your site as relevant to their needs. The end result is driving traffic to your site as people look you up or click an included link.
Update what's outdated
Refreshing your old content so it's more optimised and outdated could get those posts ranking on search results. It'll also show search engines that you're continually improving and republishing relevant topics. Letting a post stagnate will eventually get it "demoted" on Google as other, newer content outmatches you. So keep your content up-to-date so it keeps ranking – and keeps getting traffic to your site!
Email still works
Snov.io reported that for customer conversions, email is still 40% better than social media. Meanwhile, marketing emails influence the purchasing choice of 50.7% of consumers. Email marketing isn't less relevant in 2021 – it could be more relevant than ever.
Send emails out to potential customers or business partners to get in touch and promote your site. Offer a subscription list so that repeat customers are alerted to deals and other promotions, or a newsletter to keep your site fresh in their minds.
BTW – sending emails works best twice a week, on Tuesdays and Thursdays. Optimise your email strategy, and you could see a lot more traffic to your website.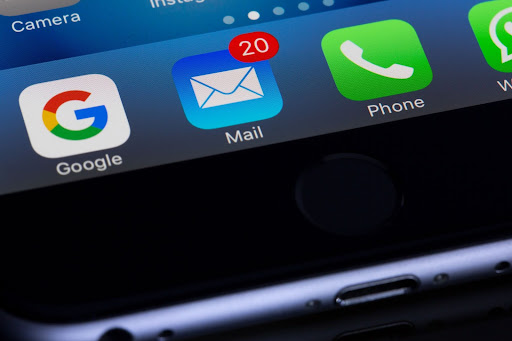 Go social
Social media penetration worldwide is at nearly 56% of all internet users. That's a lot of people on websites like Facebook and Twitter – and therefore a lot of people you can reach. Identify your target audience, then start posting content. You can upload rich site snippets or promote blog posts from your site. The goal is increasing traffic to your website from your social media followers.
Each social media site has a different user base, so use your social media marketing well. Twitter is great for online advertising with tempting links and short, snappy hooks. Google+ is a haven for B2B content and for targeting personalised search results. Instagram generates quality traffic for B2C content with its image-heavy content. Facebook groups are great for more in-depth blog content or influencer marketing.
One other way to use your social media platforms is to 'repurpose' old or current content into different forms. Turn analytical posts into catchy infographics, or convert a blog into a YouTube video. Then link back to drive traffic to your website.
The takeaways
There's no single sure way to generate traffic to your website, nor to measure how much traffic each strategy can generate. You can't game the Google search console or win on social networks immediately. But by employing several strategies – especially a strong SEO campaign – you can maximise your options and drive more traffic to your website.
Some important determining factors to which strategy you choose include your budget, your knowledge level, and your goals. By deciding these early on, you can then select the relevant strategies that suit your website and your objectives.
Try and see what works, change things if they don't. Make sure the technical aspects of your website (such as landing page and loading time) are working well. Then sit back and let your strategies drive traffic to your website.