So, you've finished constructing your blog and it looks awesome. You've got great graphics and the content has everything you want your readers to know about your brand. You start searching online for your masterpiece as you hold your breath. Then… nothing.
What just happened?
Turns out, your blog isn't appearing on Google's top positions of search results. It has yet to be boosted — or 'optimised' — for it to be visible on search engines.
The question is, how to earn that visibility?
There's a secret to getting a high ranking on Google organically. It's called SEO or search engine optimisation, and content creation pros use this technique to drive user traffic into websites.
What is SEO?
SEO is more than just a buzzword that digital marketers use — it's one of the ways to tell Google, 'My content exists and it's relevant'.
Simply put, SEO is the process of improving your blog or website using on-page and off-page optimisation tools. This is done to increase organic search traffic and boost your site's visibility on search engines. The higher your visibility on Google and similar sites, the greater chances of bringing in conversions for your business.
Once you get the hang of it, SEO becomes easier to do. There may be a lot of terms thrown in there, such as 'search engines' and 'organic traffic', but they're actually less complicated than they sound.
Organic traffic, for example, is just a fancy term for the number of users visiting your site. These users come from organic search results, which means they're not directed to your site through paid advertising.
What are the elements of search engine optimisation?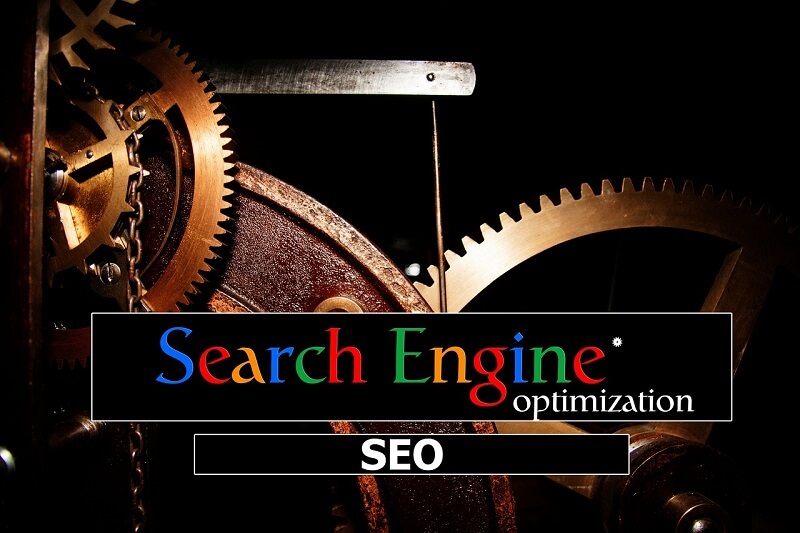 Let's break down the elements you need to be able to do search engine optimisation. There are two ways on how you can optimise your content on Google and other search engines. One is through on-page optimisation, while the other is through off-page optimisation.
On-page SEO
Let's say you're a plant lover who recently started a gardening blog that talks about plant care. You also sell plant accessories on your website and plan to turn some of your readers into buyers.
The problem is, your blog isn't reaching as many readers as you had hoped. You don't have other channels aside from your site, so you do some tweaks here and there on your website in the hopes of seeing improvements in your site's visibility on Google's search results.
This process of improving your website to help your readers find you on search engines is called on-page optimisation, and it includes the following elements:
Optimising your website content

Creating SEO-friendly URLs 

Writing title tags and meta tags according to the prescribed format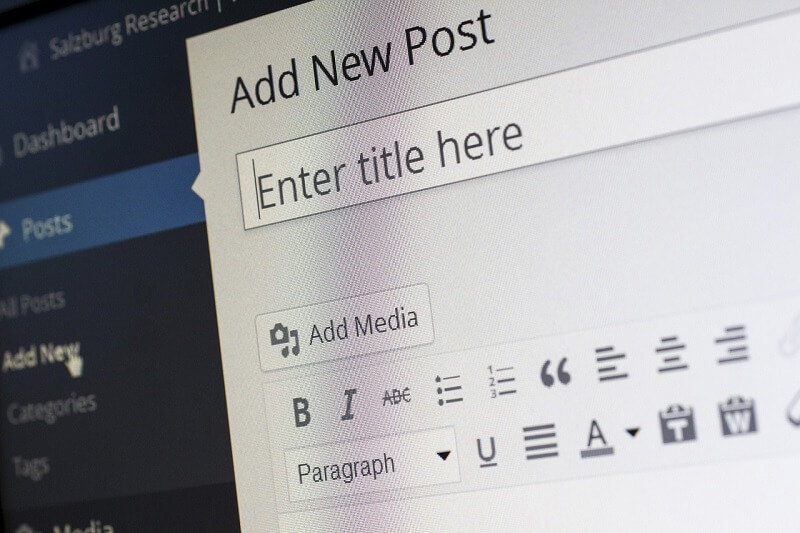 Optimising your website or blog content
In a recent survey conducted on 1000 bloggers, it was found that blog SEO generates 48% more site traffic than paid services and 51% more than influencer outreach. It's the third most effective way to drive users to your site, just trailing behind email marketing and social media. The best thing about it is that it doesn't cost a thing, but you'll have to roll up your sleeves to get your content out there or engage a team of experts to manage your SEO campaign.
Content-wise, you can optimise by plugging in relevant keywords, including internal links, following the prescribed word count, increasing readability, improving sentence structure, and fixing grammar issues. High quality content should also answer what the reader is searching for, and provide relevant and unique information. In short, there should be minimal fluff.
Improving site architecture and optimising the HTML code can also improve your chances of going up the rankings of search results.
Creating SEO-friendly URLs
Remember that web address that's so difficult to spell out because it has plenty of symbols and numbers? IP addresses like that might as well be spelled in an alien language — there's no way you're going to be able to recall them from memory!
That's why having an SEO-friendly URL helps with your rankings. If the URL is short and clear, it won't take long for a reader to look up your website on the Google search console. That means more clicks for your site and higher chances of getting a higher ranking on Google.
A succinct and comprehensible URL also makes your site look more trustworthy and easier to share, thus increasing your reach among your target audience.
Writing compelling title tags and meta tags
Clear titles and meta tags make it easier for readers to understand what your content is about. When written well, a compelling title and meta description can pique the interest of your readers and prod them to click on your site. More clicks means more user traffic coming to your site, which leads to higher rankings in search engines.
Off-page SEO
There may be times when you need to boost your site's presence from channels outside of your website. This is called off-page optimisation, and it is equally important for your SEO success. There are many ways on how you can do off-page optimisation, but these two are some of the most popular ones:
Social media marketing (Influencer outreach or brand mentions)

Link building
Social media marketing
If you want a quick way to bring more people to your site and increase awareness about your brand, social media marketing is the way to go. Practically everyone has a social media account these days. From Facebook and Instagram to Twitter and LinkedIn, everybody's posting about something on their account. 
An example of social media marketing is influencer outreach, where companies partner with influencers or celebrities for brand mentions.
Link building 
Link building is the process of reaching out to other websites so that they can link back to your site. This technique is also one way to give readers social proof of your site's authority in your niche.
Here's how it works:
Let's get back to the idea of your gardening blog. As your site's digital marketing strategist, you research related high-quality sites where your own website can establish hyperlinks. You talk to these brands' marketing teams and strike a partnership with them.
As part of the deal, you offer to write a roundup article of the 'Top 10 Best Stores To Buy Indoor Plants' with links to their sites. In exchange, these stores offer to publish backlinks to your site on their home page. The more these sites' readers click on your hyperlink, the more user traffic you get, and the more likely that search engines will push you up their rankings.
How does SEO help with web page rankings?
SEO helps increase web page rankings by telling search engines how relevant and user-friendly your site is.  Search engines use data on how much traffic and engagement your site generates to assess how you rank against other similar sites.
Search engines also evaluate your content and site architecture by using web crawlers or spiders. As these spiders go through your content and collect information, the data is stored in an index that contains other content from the internet.
Optimised content is one of the primary considerations for search engine rankings, but a good SEO strategy is also crucial to increasing your visibility to readers. SEO experts recommend using on-page and off-page optimisations as needed.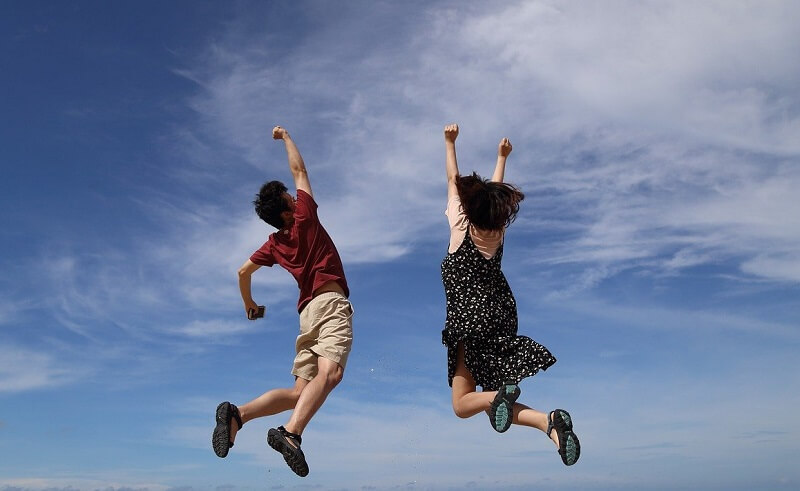 What is white hat SEO?
You may have heard of white hat and black hat SEO, and they're as polarising as they sound.
To put it plainly, black hat SEO is the practice of supercharging your content to boost your ranking way past its normal rate. It entails going against Google's prescribed SEO guidelines, such as stockpiling on keywords even if it sounds unnatural to get high optimisation scores. While this may spell quick gains, Google and other search engines penalise or even blacklist sites that use this technique.
White hat SEO, on the other hand, is the way you'll want to go if you're in for the long haul. Here are some ways on how to stay relevant on search results the sustainable way:
Stick to one primary keyword per post
Less is more when choosing a primary keyword for your content. While it's tempting to cram as many primary keywords into your site as possible, this will only confuse search engines about what your content is trying to say. Use secondary keywords instead to support your primary keyword and increase its relevance on search engines.
Use tools to check on your SEO
Tools like Surfer and GDoc SEO Assistant are helpful when assessing your site's likelihood to rank well on search engines. These tools will also give you suggestions on how to tweak your content to make it more optimised.
While highly optimised content does not guarantee that you'll land on the top spot of search engine results pages, it increases your site's chances of ranking well as compared to other sites with a low optimisation score.
Make E-A-T count
In digital marketing speak, E-A-T stands for 'expertise, authoritativeness, and trustworthiness'. This means that your website or blog should be a credible source of information — you know what you're talking about because you're considered an authority in that niche.
Decrease loading time
Your readers have a very limited attention span — make sure your page is mobile-friendly and loads quickly to retain your readers' interest.
Minimise formatting errors
Try to follow Google's prescribed blog format as much as you can. Avoid using more than one H1 header, for example, and limit your meta description tag to the number of recommended characters.
Readability begets more reading time
Last but not least, write content for your (human, not AI) readers.
SEO is a means to an end — you need it to gain traction on search engines so that readers may find your website. Once your reader is hooked to your content, it's up to your content's readability to keep your reader interested in your piece.
Imagine talking to your best friend and explaining to her a topic she's unfamiliar with. Your voice and choice of words sound casual and informative at the same time. An entertaining and well-written piece of content must have the same vibe. You're not reporting the weather — you're sharing what you know to your reader. Keep it light and fun. Don't be afraid to connect.
The more your readers stay on your page and scroll through your content, the more likely that it will perform well on search engine rankings. It produces a snowball effect, resulting in more readers seeing your site and the better chances that you'll find your site in the top positions of search results.