Being a digital advertiser gets challenging sometimes. We're all competing for people's attention online. How do you set yourself apart?
Setting yourself up with a Google Ads account is the first step towards a successful digital marketing campaign. Once you get the hang of how Google Ads work, your next step is structuring the campaign. One of the questions we often hear from our clients is "how many ads should I have in my ad group?".  We're here to answer that today!
In essence, you should have
three or more ads per ad group
So why the specific number? You should have at least 3 quality ads per ad group so that the system can optimise your performance. You can then use the data collected from your performance to learn which message is most effective for your audience.
Does that stop there? Not even a little bit!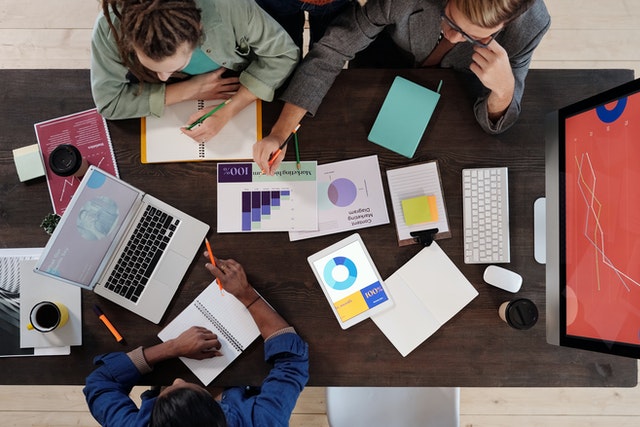 There's more to ad groups than you might think
The "three per ad group" rule seems solid enough (even Google thinks so!), but there's much more to ad groups than this. As a matter of fact, there's something more important to remember:
Test, Test, Test
Like all forms of advertising, Pay-Per-Click (PPC) campaigns thrive on data. Build your Google Ads campaign and ad group by focusing on collecting and analysing data to figure out what works best for your business, goals, and audience. Testing and monitoring different types of ads will help you evaluate your specific ad groups.
If we have to sum up how the process works:
Include Multiple Ads

Test

Choose Best Performing Ads

Pause Other Ads

Rotate New Test Ads
If you create multiple ads and follow this process, you can gain insight into data that will help optimise your Google Ads campaign. This will help you make better decisions in campaign management and, ultimately, gain better results.
Who else is testing?
Most of the time, key industry competitors test their PPC campaigns. This is because active ad testing and ad variations are considered to be critical parts of Google Ads optimisation. If you miss out on doing so, your competitors can get ahead of your campaigns through incremental gains.
So, how do I test ads?
Once you've got your Google Ads account set up, adjust your campaign settings and set your ad rotation to rotate ads indefinitely. We don't recommend leaving the optimisation of the ads to Google because its algorithm is biased towards click and spend.
You will next evaluate which ad is performing the best and which are the most responsive search ads. Pause the losing ads and replace them with new ones. Explore changing different parts of your ad – even changing the headline of a text ad can make a significant difference in performance.
How do you know when you already have the best ad?
The question stands, how do you know when you can stop active ad testing? One thing's for sure, you need time. The biggest signifier that you already have a winning ad in an ad group is a good balance of click-through rate (CTR) and conversion rate. This type of result can boost your Quality Score on Google which will expand your online audience.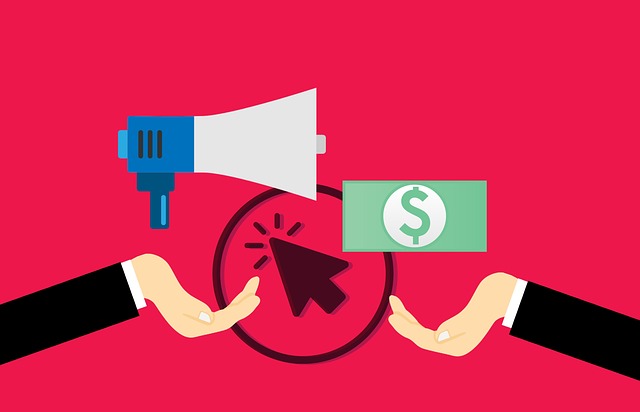 Getting the Hang of Ad Rotations
So we've mentioned the ad rotation setting, but what exactly does it do?
Ad rotation is a customisable campaign setting that can automatically rotate your ads in an ad group. This is used to optimise performance on both Search and Display Networks.  If you choose the right ad rotation setting for your campaign, you can ensure that the right or best ads are shown to your audience when you need them.
Here's how to set ad rotation to your campaign
For multiple campaigns
Sign in to your Google Ads account.

Click All Campaigns in the navigation panel.

Click Settings in the page menu.

Check the box next to the campaigns or ad groups you want to change.

Click Edit.

Select Change ad rotation from the drop-down menu.

Choose an ad rotation method.

Click Save.
For a single campaign
Sign in to your Google Ads account.

Click All Campaigns in the navigation panel.

Click the campaign you'd like to change.

Click Settings in the page menu.

Click Additional settings.

Choose Ad rotation.

Choose an ad rotation method.

Click Save.
Wrapping Up
Knowing how many ads to include in an ad group is just a small piece of setting up a successful Google Ads campaign. There's keyword research, actually writing effective ads, optimising, and more. There are processes to help you achieve your goals like ad rotation and automation. But, if everyone's already using that, how do you stand out?
Google Ads is both a science and an art. There's an art to creating ads and gaining the interest of your audience. At the same time, all the nitty-gritty of ad group, optimisation, monitoring, cost, and data require logic and science. Achieve the best with the help of an expert of both! We can make sure that you get the results your business deserves. Higher ROI? More conversions? Let's achieve it together. Grow your business today by letting us manage your Google Ads campaigns!