First-class SEO Gold Coast
Do you want to increase your search rankings traffic and your conversion for new leads? Talk with 5Tales. We are your local digital marketing agency and SEO Gold Coast specialist. Find out how we can turn your marketing strategy around so you can get more leads and enquiries to grow your business.
"Don't get lost in the system with a big agency. Partner with an innovative family-owned Australian digital marketing agency"
We consider ourselves a first class digital marketing agency and we run campaigns in order to generate a positive ROI on the long-term investment you make with us. In addition to our Gold Coast SEO and digital marketing services we're also able to offer Adwords management and social media marketing. While we don't necessarily collaborate with clients on the actual project (because hey at the end of the day you are trusting us to deliver results for you) we do pride ourselves on the level of communication that we are able to maintain.
When preparing content for your site we'll send you a draft of that content so you can actually approve what's going up. No surprises!
5Tales have a proprietary four phase plan phase which allows us to achieve results in Google in the most efficient and safest way possible for your site.
You will receive a monthly dashboard and report which covers the three most important things for your campaign: traffic, rankings and leads
You can access your dashboard live 24 hours a day, 7 days a week in order to see exactly where your campaign is at.
"Before partnering with 5Tales we wanted to ensure we were getting the best value for money. After many discussions with the 5Tales team and after comparing them to other website design and SEO companies, we felt confident that 5Tales would provide the best value and would assist us in achieving our online presence goals. The team at 5Tales have been extraordinary in their customer service and are always happy to answer any questions we might have. Their staff are always friendly, professional, and hold a wealth of knowledge to assist you with your online marketing strategies.  If you are looking for a professional company that is going to give you that "wow" factor to your website and increase your online traffic, 5Tales are the team to go with."
What Do Our SEO Services Include?
Our search engine optimisation (SEO) Gold Coast campaign takes into account a variety of different elements in order to make sure your site ranks in the search engine, high-quality quality traffic and in turn converts traffic into leads on your website. Whether this be phone calls or online enquiries. This is the way it should be!
We have no issues with sharing with you how we go about achieving results as we believe that the systems and knowledge that we utilise and leverage are so unique that it is very exceptionally difficult for anyone else to be able to replicate exactly what we can do. It also takes an odd person to find the work exciting too 🙂
Grow Your Business With 5Tales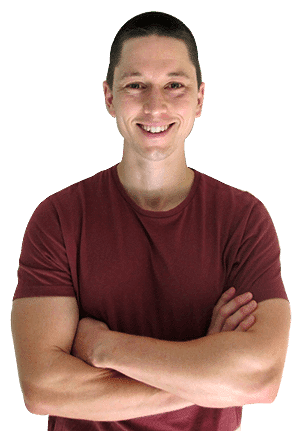 The Goals Of Our Campaign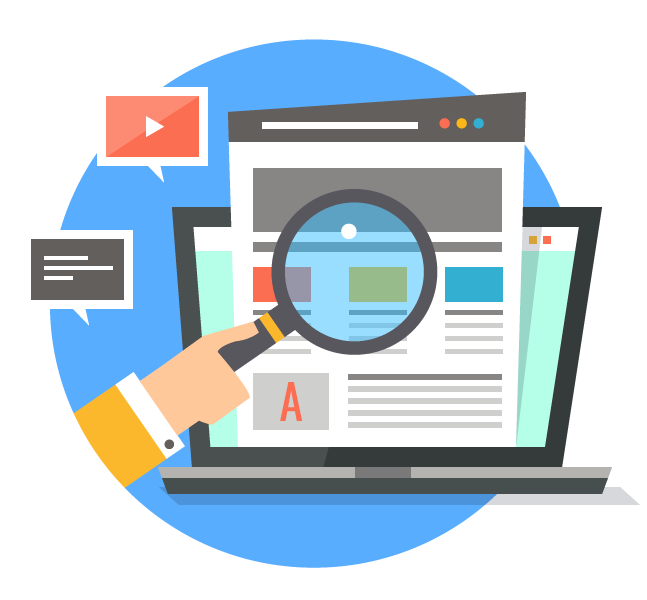 Find Valuable Keywords
We want to drive traffic to your site that converts. In order to do that we need to find the right queries to rank pages for people looking for your most profitable services in the locations you are best positioned to serve.
Increase Website Traffic
We want to help potential customers find your website when searching for your services. Our goal is to drive as much qualified traffic to your website as possible.
Build Domain Equity
Over time great SEO will improve the overall authority of your website with Google. Increased authority = increased rankings.
Increase Website Conversions
The most important part: we want to connect people seeking your services with your website.
What To Expect Once You Sign Up With 5Tales
Once you sign up with 5Tales you can expect one of our team members to give you a call in order to talk you through the initial process. From there you will receive your initial client questionnaire. The purpose of this questionnaire is to ensure we get all the information we need from you up front, before we start. This ensures we set the right goals and execute the campaign as effectively as possible in order to achieve results.
Once we have the questionnaire complete we move into our 4 Phases of the campaign.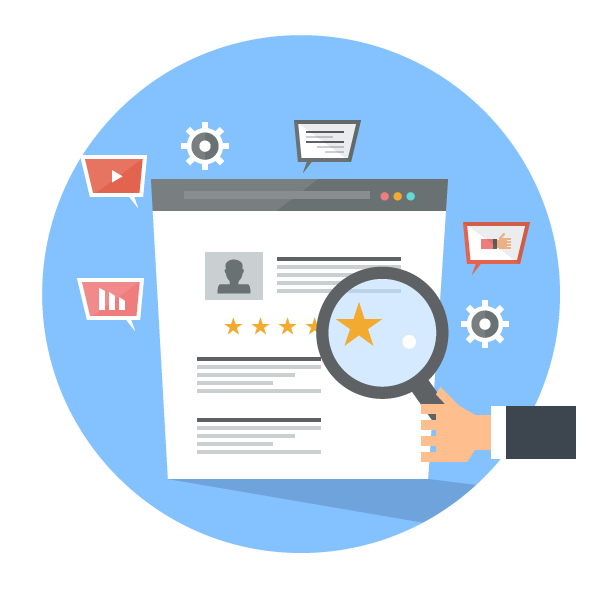 Phase 1: Site Review
Once we have all the information from you we then kick off the campaign with a site review. We want to know and understand every detail of your website so we can leverage all of your strengths and improve the weaknesses. Our team will also review your online presence and competitors as well as identify all strategies and challenges for this on page SEO optimisation campaign. Some of the tasks involved in site review include:
Kick off meeting with a thorough review of company competitors and customers.

Complete website audit and individual webpage audit

Competitor website audit and webpage audits

Keyword research analysis and selection

Review of your current Google Analytics.
Phase 2: Site Strategy
During this phase of the project we will develop an in-depth content, optimisation, and conversion strategy to achieve all identified goals. Once complete, we will deliver a strategy brief that will be the "playbook" of this SEO campaign.
Some of the tasks included in site strategy:
Multiple internal brainstorming sessions

Develop baseline report

Develop optimisation strategy

Develop website authority strategy
Phase 3: Site Optimisation
The purpose of Site Optimisation is to make sure your website and all landing pages are properly optimised for search engines by carefully executing the strategy we have designed for your business. More importantly, we will make sure there is a relevant and properly optimised landing pages on your website for each targeted key phrase outlined in the strategy brief.
Some of the tasks included in site optimisation:
Optimise Title Tags: Your page titles are one of the most important SEO factors on your site.

Optimise Meta Description: Many people forget to include meta descriptions for their pages.

Optimise Image Alt Tags: Adds more relevancy to the page and increased probability of image rankings.

Including search engine friendly URLs for each of your pages is highly recommended, as these bring better crawling

Implement Schema: Using JSON-LD, we identify the proper category of Schema to add to your site.
Phase 4: Monthly Site Optimisation
Once your website is properly optimised we must continuously work to grow and improve the authority of your site in the eyes of major search engines. A properly optimised website with high authority will start to rank higher in search engines. Once we get you to the #1 position we then work to defend your rankings against your competitors.
Some of the tasks included in monthly site optimisation:
Continued execution of strategy brief

Link bait creation and execution

Strategic adjustments and pivots

Link earning to above creative and strategic content

Qualitative and quantitative analysis

Creative and strategic content creation (video, blogging, guest blogging, downloads, infographics, tools, etc)

Optimise creative and strategic content (whether on or off site)
Once the campaign is up and running you will receive a dashboard and accompanying explanation video. You will know exactly what results you are seeing and what they mean.
You can walk away at anytime. While this might seem like a bold move on our behalf, we believe this to be an investment in our relationship with you.
There are no contracts with our clients at 5Tales. If you wish to leave for any reason, you are more than welcome to do so at any point, without any additional cost or notice period.
See A Behind The Scenes Breakdown Of The Strategy With An Example Site
Why We Gave Up Our Office
In 2017, 5Tales became a remote working company. We made this decision for a number of reasons and we'd like to share two of the most important ones with you.
Firstly, it brings out the best in all of us. Companies of every size and every industry have started moving away from traditional offices and they all experienced HUGE jumps in productivity. When we tested this way of working with our team, we all said, "this is how we want to work".
Second, we can hire the best talent from anywhere in the world. Not only can we work better, but we can get EVEN better people. If we want to deliver the results we want for our clients, we need the best people and working remotely is how we do it.
Although there are challenges with not being in the same place, having to find solutions for them was worth it for us. Now our team is better positioned than ever before to grow our clients businesses.