As mentioned in previous articles, it is so important these days for businesses to span out across all social media platforms. One of the most vital things for growing in this digital age is the ability to reach and engage with anyone in your target market effectively.
As of October 1st 2016, it's reported that the social media platform 'Pinterest' is boasting over 250,000,000+ users and is growing rapidly becoming the 5th most used networking website (ebizma.com).
For content marketers, Pinterest is becoming a creative way to share your work and drive traffic in a visual way. A study by Shareaholic confirms that the mass shift of shareable content and traffic volume is being driven from social media. By the end of 2014, social media accounted for 31.24% of overall traffic to sites, with Pinterest ranking number two behind Facebook.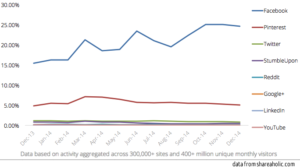 The question is.. How can I optimize my Pinterest account to get the most out of my content?
Just like SEO for Google search results, Pinterest has overhauled its search capabilities and introduced 'Guided Search' describing it as a new way to find what you're looking for – which essentially just works to find you better search results. But in order to find more accurate and specific search results to what you are looking for, the technology in which it determines content relevance must have improved as well.
This is why it is so important today, to optimize your Pinterest account to maximise visibility in search results and, ultimately, drive traffic to your website.
Here are some top tips on optimizing your Pinterest account
Create a business account
First and foremost if you are using your account for business purposes, you need you need to apply for a business account so you are given access to insights and useful tools to help you grow.
The next step is to verify your website with the account. This will help with search results and also make you appear more legitimate to visitors, as well as provide them with a link to your site.
Descriptions
With the small amount of text that Pinterest does grant you, it is super important that you use this to your advantage. What terms would you ideally like to show up for in the search option? Use relatable keywords in your content to maximise effect. Ensure you are being clear and concise and do not overuse hashtags or go crazy when it comes to word limits.
Rich Pins
If you want to seem more legitimate and look different from the rest, research Rich pins. These are specifically designed for business accounts and work a lot like Twitter cards. Essentially they contain extra information on the pin itself.
Pinterest reports in the help section of the site that to enable rich pins you need to have your website prepped with Meta tags for them to pick up and use them. See here for more info about applying for rich pins.
Expired Links
There is quite honestly nothing worse, than finding a pin with relevant content to what you are searching only to click through and be rejected by an expired link. 404 pages are just plain annoying and will pretty much ensure that the user will avoid your profile in future.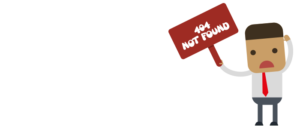 Content, content and more content
Social media is multiplying at an alarming rate. I know firsthand how overwhelming it can be to stay on top of all our accounts. You create one piece of content then spend even longer sharing it through all of the relevant pages. Make sure when you are doing your social media plan and scheduling that you factor in Pinterest.
I guess the most frustrating thing is that it's a very finicky format of content, so it will require a personal touch to get it right. In the long run it will be worth it – as a prospective customer or client seeing an out of date social media page does not look great.
Use Alt tags
Pinterest is primarily driven by visual content, which can be a great tool to attract web traffic. The question is, how do you correctly index the images in my boards? Using alt tags is the by far the best way to correctly identify and make your content more searchable.
If you are linking the images from your website, hopefully you will have already done this. Pinterest's search crawlers are not going to be able to tell what content the image holds if the alt tag is a random string of letters and numbers like "dc02934.jpg".
Keep away the clutter
Clutter is horrible, especially on such a visually driven platform. You can create an endless number of boards to store your pins, but if you are just starting out I would highly recommend that you write out a plan of how you are going to categorise everything and then stick to it.
Half empty boards with mixed content will scare away users. The plan can also be a good starting point for choosing relevant and targeted keywords.
---
A take home message from this article would be to ensure that if you're planning on expanding to Pinterest you need to ask yourself the following questions.
Will the content I am producing be suitable for Pinterest (and its users)?
Do I have to the time to set up an account and optimize it correctly for better results?
Do you have the enough content to fill it with consistently?
And finally
Can you make at least 5 minutes a day to stay on top of this medium?